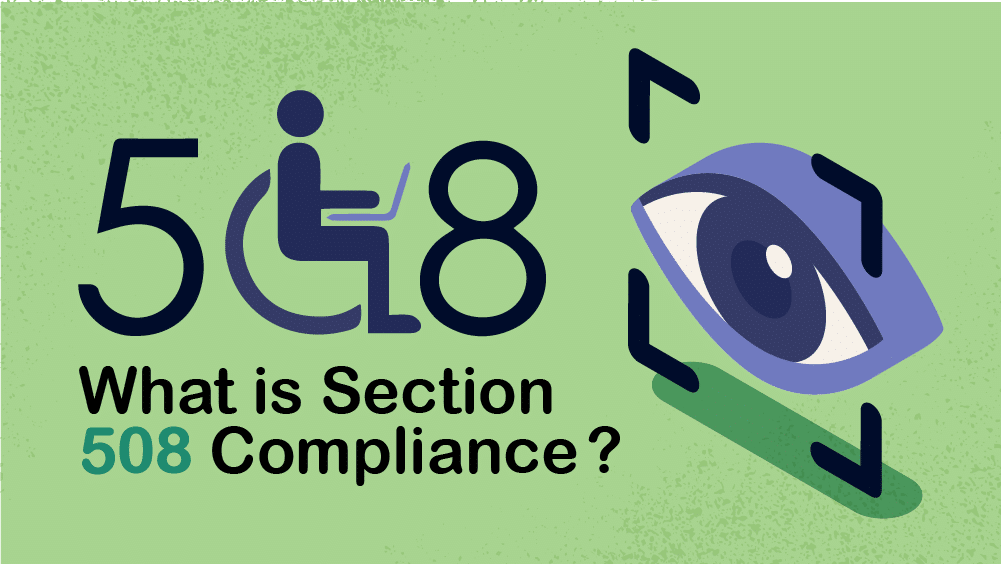 02 Jun

What is Section 508 of the Rehabilitation Act of 1973, and why is it so vital to follow it?

Section 508 originated from the Rehabilitation Act of 1973, which mandated equal access to all federally assisted programs and activities.

The Access Board was formed to supervise the new restrictions, which at the time were largely concerned with physical access to buildings.

As part of the expansion of the internet and electronic communications in the federal government, the Section 508 statutes were amended in 1998. The following is a summary of the statute, obtained from the US Access Board's website:

"President Clinton signed the Rehabilitation Act Amendments of 1998 into law on August 7, 1998, addressing access to federally funded programmes and services."

The statute applies to all Federal agencies that create, acquire, maintain, or employ electronic and information technology.

The 508 Refresh, which brought Section 508 requirements up to WCAG 2.0 AA compliance, was modified and expanded in 2017.

This much-needed upgrade brings the US government in line with the norms established by the majority of countries. It compelled government agencies to improve their websites and online content compliance.
What does Section 508 imply for a business?
Section 508 obviously applies to all federal entities, but what about municipal, state, and non-profit organizations?
The legislation has long been a subject of contention, but the essential gist is that it applies to any group that gets government funds.
As a result, if a company gets government money, it must follow Section 508 rules.
Many groups that would not normally get federal monies are now theoretically included under Section 508 as a result of pandemic initiatives like the Paycheck Protection Program.
Most companies will not be held accountable for Section 508 compliance unless they are part of a well-established federally-funded programme.
Why is it more likely that noncompliance with the Americans with Disabilities Act will result in a demand letter or a lawsuit?
Most people are familiar with the ADA and the laws that have resulted in improved access to public places.
In contrast to Section 508, the ADA is a much larger statute that applies to all companies, not only the federal government. As a result, if you own a business and your physical site is inaccessible, you must follow the law and make the necessary improvements.
While the Americans with Disabilities Act (ADA) has not been amended to include "electronic" places of public accommodation.
The Department of Justice has been aggressively prosecuting businesses and organizations at all levels and in all industries, from state and local governments to NGOs and private businesses.
We, at DTP Labs, provide PDF accessibility services for Section 508 compliance to our clients in the USA. Contact us at info@www.dtplabs.com to outsource all your accessibility projects.