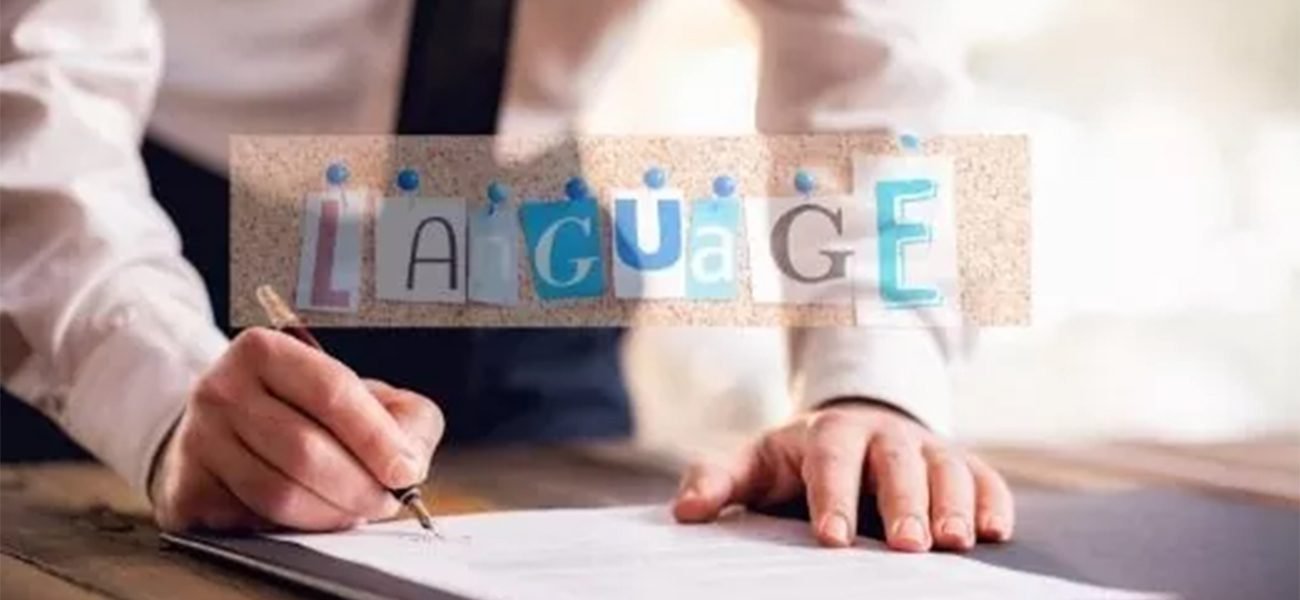 19 Aug

How Many Languages are Spoken in India

India is blessed like no other country all around the globe for its diversity. It is this country India where we have a colorful splash of variant cultures, languages, traditions, religions, caste, color, creed, and many more among the people. Unity in diversity is what India stands for as a country which beckons the world to explore its richness from a close view.

India has been a hub of many tourists, academicians, and linguists thronging to discover and unravel the mystic. Language is one factor that holds a very essential yet impressive role in India's beauty in diversity. Languages in India are diverse because of regional dialects as well as religious orientations of our 135 crore population.  People from different backgrounds, cultures, races speak different languages. Languages add a crown to the head of India's diversity.
Classification of Languages
More than 150 languages exist in India that are spoken by at least 10,000 people. However, languages can be divided into official languages, regional, native languages, or mother tongue.
Official Language of India
The two widely popular official languages are Hindi and English. However, the constitution referred to no language as a national language. Also, Article 343, named 22 languages as the official languages of India. People of India after the independence of 1947 recognized Hindi as their official language but as the protest and dissatisfaction arose from the non-Hindi speaking states in India, it was nullified later with little use. Hindi is an official language to states like Himachal Pradesh, Delhi, Haryana, Uttar Pradesh, Madhya Pradesh, Bihar, Uttranchal, Jharkhand, Rajasthan, and Chattisgarh. In the year 1965, the English language became the mode of most of the communication for official purposes of the Center as well as the States of India.
Regional Language in India
Regional Language stands for languages spoken in any region or area. There are 22 regional official languages found in India. These are
Bengali,
Hindi,
Maithili,
Nepalese,
Sanskrit,
Tamil,
Urdu,
Assamese,
Dogri,
Kannada,
Gujrati,
Bodo,
Manipur(Meitei),
Oriya,
Marathi,
Santali,
Telugu,
Punjabi,
Sindhi,
Malayalam,
Konkani, and
Kashmiri.
The Eighth Schedule of the Constitution recognized these major regional languages. There are 99 non- scheduled languages found in 2011. In the 1967 year, the Constitution Act officially recognized only 14 languages. Later in 2007, India acknowledged languages like Sindhi, Konkani, Nepali, and Meitei as regional languages in India. Bodo, Santhali, Maithili, and Dogri were included as regional languages in the year 2004. Around 96.71% of Indians have one regional language as their mother tongue among the 22 languages found in the constitution. An overview counted 270 identifiable mother tongues in India.
The Language Family
The Language family history is an unending topic to discuss. Any language adds beauty to society and the individual's life. There are languages with different roots and history. The languages in India are no exceptions for different languages that belong to different families. The two major linguistic families where most of the languages belong are Indo-European and Dravidian families. Apart from them, there are Austro-Asian and Tibetan-Burman families root of other languages. Most of the languages emerged out of the Indo-European Language family.
Also Read:  PDF Language Translator
The Hindi language stems out from the Indo-Arya group. The two world's oldest languages, Tamil and Sanskrit( origin from Devnagiri script) are from the Indo-European family. A classical language troop is a renowned language across India. The roots of this family outspread 4000 years ago. These languages defined Hindu philosophy, Buddhism, and Jainism. Sanskrit is the mother-tongue of many individuals in India roughly around 24, 821 people and Tamil are spoken as mother-tongue to 69 million people in 2011 record. Sangam Literature dating around 100 B.C. to 300 B.C. is recorded in Tamil Language which shows Tamil is more ancient language to Sanskrit.
There are four other languages spoken in India according to list of popularity like Hindi, Urdu, Bengali, and Punjabi. In South India, most of the population use Dravidian languages as a speaking medium. Also in Singapore, Malaysia, Indonesia, Sri Lanka, Nepal, Bhutan, Bangladesh Dravidian languages are spoken mostly in their day-to-day lifestyle. The Dravidian family has some popular languages like Telugu, Malayalam, Tamil, and Kannada. The family outspreads around 13% of India's population and 245 million native speakers use it which is largest from other language families.
India is ranked second worldwide after Papua New Guinea in the number of languages spoken. There are 780 languages spoken in India according to the census. One can find all the linguistic information yearly wise from the Registrar General and Census Commissioner of India. However, this is an estimated count but actually there are more. In a hugely populated country like India, there are different states with different languages, each state with different religions and each household with the language of their own. Mother-tongue cannot be the same of different tribes, folks and is even different for various members of a household.
English is a widely spoken language in India with more than 125 million Indians speaking English in their personal as well as professional lives. English is widely used in business affairs like in the technology sector and customer service. On the other hand, most schools and colleges advocate English as a teaching medium as employment in reputed offices requires English medium communication. The English language stands as a common language when most of the native, regional languages get jumbled together in communication.
English does not hold a major role play in the daily social lifestyle of Indians except for some upper-class people. City people communicate comfortably in English medium but rural areas still lack English communication for they speak in their language at large. English is not just a medium for getting a lucrative job in India. It also acts as a binding language and a cohesive force In a diverse multi-regional country like ours.