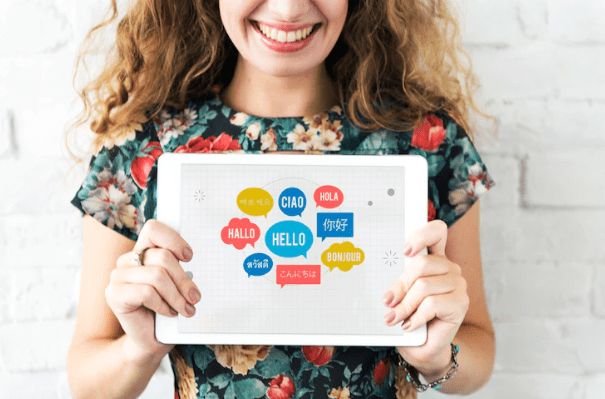 30 Dec

Important Recommendations for Avoiding Frequent Errors in E-Learning Localization

Once organizations have decided to globalize their e-learning material, developing a plan to localize their courses for their target market is the first step. By localizing their courses, businesses may reach a larger audience, improve revenue, and establish themselves as a worldwide brand.

However, the localization process for e-learning may be difficult and wasteful of resources if it is not meticulously planned and executed. With the assistance of e-learning localization services, the localization process will proceed smoothly and efficiently.

Here are five frequent errors to avoid when localizing e-learning content.
Neglecting to Prepare
When it comes to the process of e-learning localization, every little detail matters. A good localization requires appropriate preparation to guarantee that all aspects of the e-learning materials are handled, from the translation of information to the advertising of the courses. In order to have a successful localization, you need to ensure that you have adequate preparation. Partner with the best firm for eLearning translation and localization to assist in building a project plan and assemble a team to cover all localization components to ensure that the job progresses smoothly.
Not taking into account cultural differences
A crucial aspect of planning is ensuring that cultural variations are included in every aspect of the training. If learners do not comprehend the material or cannot connect to it, they will rapidly lose interest. For instance, a statement that sounds brilliant in one culture may have an entirely different meaning in another. Because cultural barriers might impede consumers from receiving the full benefits of the course, it is essential to avoid utilizing terminology and phrases that are peculiar to a certain culture or location. A provider of e-learning translation services with translators who are native speakers of both the source and destination languages will ensure that all cultural issues are taken into account.
Using Text Embedding
The concept of embedding text into the design of e-learning modules, along with embedding words into pictures and visuals, may seem to ease the course design process by making materials reusable; nonetheless, it complicates the localization process. It is preferable to avoid using charts, photos, and graphics that include embedded text due to the challenges associated with basically deconstructing the material inside the visuals. Nonetheless, if it is required to integrate text, it is best to create the graphics in all available languages simultaneously, as it will be simpler to edit the source pictures at the outset of the translation process.
Not Permissive of Text Expansion
One of the most important considerations when developing the layout for translated e-learning courses is that the target language often requires a different amount of space than the source language. For instance, a translation from English to Finnish would take around 40% extra space. If differing spacing needs are not considered, the consequence will be aesthetically unappealing e-learning programs. To meet varying space requirements, ensure that the text placeholders have enough space. Alternatively, space might be modified for languages that need less area.
Ignoring Audio and Video Script Translation
Since audio and video components often constitute a significant portion of e-learning material, it is particularly important to ensure that all of their content is properly translated. To do this, voiceover scripts must be translated and adapted to the target audience. Creating a comprehensive pronunciation and translation phrase guide is the first stage. In addition, ensure that the scripts are thoroughly vetted prior to recording the content.
Summing up 
The greatest approach to expand worldwide is with e-learning localization.Several companies provide e-learning material localization in a variety of languages and file types. The best firm for elearning translation and localization takes care of everything from the beginning to the finish of the procedure to help theirclients reach wider audience.