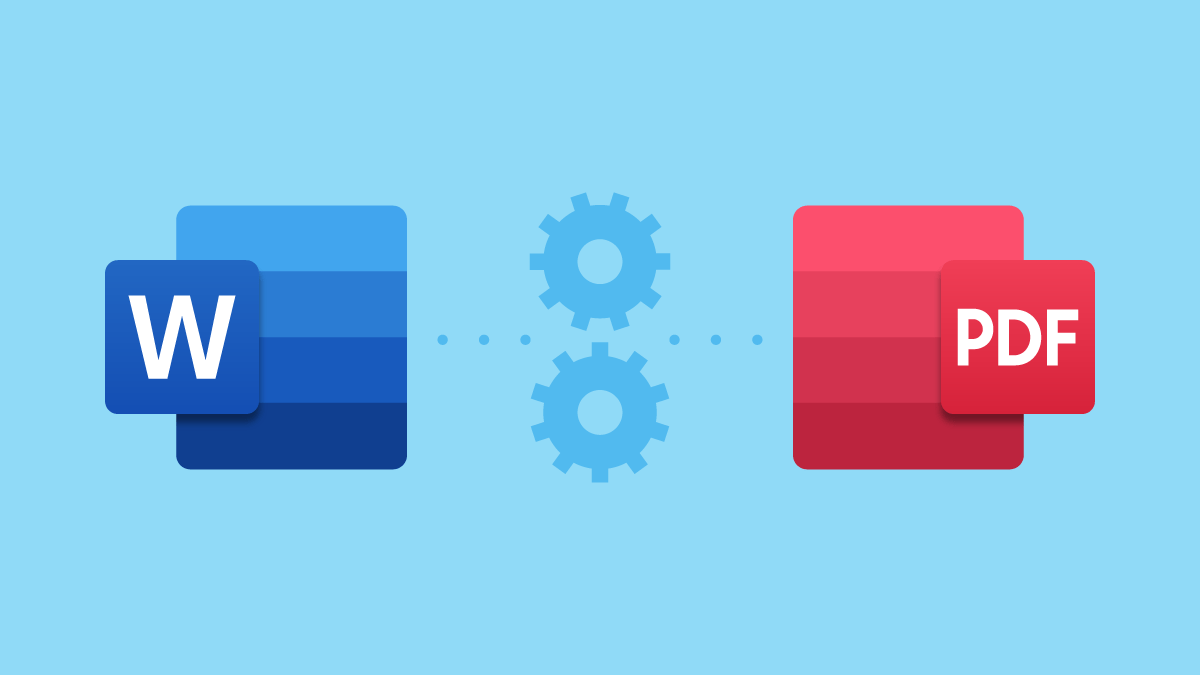 31 May

How To Ensure Quality Conversion Of PDF To Word

Electronic tools and gadgets make it possible to manage documents and profiles swiftly and easily. Electronic file types, notably portable document format (PDF) files, are widely used by students and even office workers to protect sensitive data and information, but it also allows for electronic signatures. But it would be tricky to make modifications to PDF files since they are tamper-proof. You will also want a PDF converter that you can trust with your data. Although there are several types of PDF software available online, most of them are restricted to use beyond a specific time or range, and oftentimes, they also do not give us the desired result. Luckily, DTP Labs is always ready to help you with your PDF to word or any other document conversion issues related to desktop publishing. Here's the ultimate guide for quality PDF to Word conversion:

 
1) Opt for outsourcing conversion services rather than hiring an in-house employee
Hiring an in-house specialist for PDF to word conversion services can cause you a hefty amount of money in the long run. Since the demand for such services keeps fluctuating from time to time, you might also not be able to give a hundred percent guarantee of the employee's job security, and that might build an intense amount of stress on yourself too. On the other hand, outsourcing a reliable agency like that of DTP Labs can significantly help to cut down your costs and provide you with all the required services without any hassle.
2) Ensure image and text correlation
Most of the time, the images and the texts of your translated content material may not correlate. Such overlooked detail might negatively impact the intended message you want to deliver to your audience. So ensure that your images and texts are well-aligned by outsourcing conversion experts from reputable companies.
3) Take extra care of confidential documents
The lack of experience and proper knowledge about document conversions might result in harming or leaking important information or data of your confidential documents. To rest assured that this does not occur, try to outsource only the best and the most reputed agencies;
since their reputation depends on sustaining and adhering to international privacy standards with strictly enforced NDA.
4) Use the most up to date tools and technology
This is an era where the prominence of your brand depends largely on how well-formatted your documents are and how interesting the facts and figures look when on different digital platforms.
5) Invest smart, not hard!
Never compromise on quality but always go for cost-effective ways. There are several agencies who might charge you a large load of sum for PDF to word conversion services without even delivering them with the quality you would expect. And hence, in order to avoid that, make sure you reach out to companies that have a verified history of experiences in the field, provide you with a genuine portfolio, and have a dignified name in the market.
So, if you too are tired of weirdly converted documents, spelling mistakes, and other problems, you might want to check out the exclusive services provided by DTP Labs right away! Not to mention, they can also help you with their translation and localization projects. So stop wasting your time and get done with your due document conversions already!