05 Apr

How to Enhance Your Business Presentations with PowerPoint

Presentations are a crucial component of interaction in the business sector nowadays. They make it possible for firms to communicate their concepts, goals, and strategies in an organized and straightforward way. But, making an interesting and educational presentation might be difficult, especially if you don't have the necessary resources or skills. Microsoft PowerPoint can be useful in this situation. Powerful presentation software like PowerPoint enables companies to design engaging presentations that successfully communicate their message. We'll look at five strategies to use PowerPoint to improve your business presentations in this blog post.
Use Visual Aids
A great presentation always includes visual assistance. They assist in maintaining the attention and interest of your audience. You can utilize a variety of visual tools in PowerPoint, such as graphs, photos, and charts, to support your points. Visual aids can also help to simplify complex material and make it easier for your audience to understand. Use visual aids carefully, though, and make sure they are pertinent to your presentation.
Keep it Simple
2. While creating presentations, it's imperative to keep things simple. This necessitates the use of plain, basic language and the avoidance of technical jargon. Use brief sentences and bullet points to break up big paragraphs of information to make your writing easier to read. To make your presentation easier to grasp, keep the design consistent throughout.
Use Animation and Transitions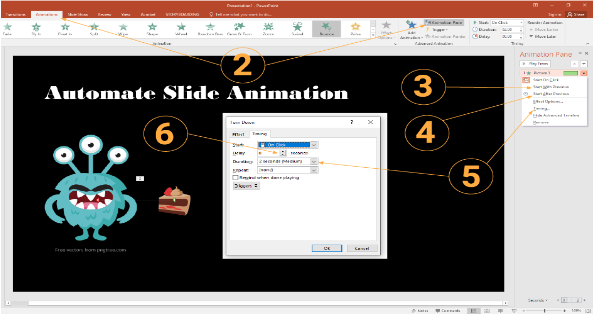 3. Your presentation can become more captivating and visually appealing with the use of animation and transitions. Yet, it's crucial to use them judiciously and watch out for how they affect your message. To make your presentation more engaging, use animation and transitions that are simple and understated.
Practice, Practice, Practice
4. To deliver a presentation successfully, practice is essential. Practice your speech and become familiar with your slides before your presentation. You'll feel more at ease and assured during your presentation as a result of this. To avoid going over your given time, you should also practice your timing.
Use Templates
5. Using templates is a terrific method to streamline your presentation and guarantee uniformity. You can utilize a variety of templates provided by PowerPoint to quickly and easily create presentations with a professional appearance. You can stay on task and make sure you cover all the essential aspects of your presentation by using templates.
DTP Labs is a desktop publishing company based in New Delhi, India. We offer PDF to Word conversions, post-translation DTP, and e-Learning localization services to translation agencies worldwide. To avail of our services, check out our website www.dtplabs.com, or contact us at info@dtplabs.com.
Conclusion
PowerPoint is a potent tool that may assist companies in producing interesting and educational presentations. You may make engaging presentations that successfully deliver your information by employing visual aids, keeping it basic, incorporating animation and transitions, practicing, and using templates. So keep these suggestions in mind and utilize PowerPoint to its full potential the next time you're making a corporate presentation.