30 Dec

Calculating the Cost of Your Translation Projects (including DTP): Key Insights

Successful businesses today all have one common competitive goal: the capability to cater to various customers worldwide. In addition to translation to reach target audiences in other countries, you will need to run your material through an additional step called DTP to ensure a smooth rollout in these new regions.

Brochures, newsletters, and novels are all examples of materials that may be produced using desktop publishing, or DTP. Creating a document's desired effect requires arranging its constituent parts (text and graphics) in a pleasing fashion.

The Definition of Desktop Publishing

The processing and designing of text and graphics for publication in digital and print media are referred to as desktop publishing or DTP for short. The E-learning translation services are also available for the localization of e-learning courses. The ideal page layout would feature the text and aesthetics being seamlessly integrated into one another. Professionals in desktop publishing rely on programs like Adobe InDesign, Illustrator, CorelDraw, etc. to ensure that the process runs as smoothly as possible.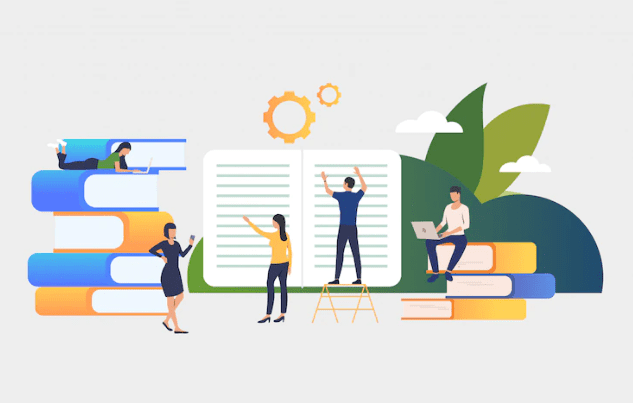 When it comes to determining how much a translation will cost, the industry-standard unit of measure is the word (or "per word rate").
However, visual design and information architecture are also incorporated in multilingual DTP in addition to the editing and translation processes. This combination adds a new layer of complexity, necessitating a fresh set of standards to evaluate the service.
Calculating Rates for Direct-to-Platform Translation
Because of the intricacy of the service, pricing for DTP might be hard to understand at times. Unlike a basic translation service, Multilingual DTP requires the seamless incorporation of text, pictures, and information architecture and incurs additional costs. For this reason, the final cost of desktop publishing design depends on several factors.
DTP Page Rates
Due to the complex nature of graphic design, offering DTP Translation Rates based on the number of pages is seldom indicative of the real amount of effort that will go into the project. Graphics, drawings, tablets, grids, and the like may all coexist on the same page. Therefore, when dealing with large texts that don't include many graphics, the DTP cost per page is often used.
Pay by the Hour
If working on a project that requires a lot of visual assets, how is an appropriate rate determined? After all, pictures need more effort than words, and the amount of labour involved might vary depending on the complexity of the images and whether or not they need to be altered for the target area. That's why it makes the most sense to employ hourly pricing here.
Pricing for DTP Images
Localizing visuals may be more your speed than translating whole projects or texts. Perhaps a per-image fee would be more appropriate then.
Processes for DTP Translation vs DTP Translation Accuracy
The procedure that the DTP and e-learning translation company goes through includes the rearranging of text and graphics on the page. This is only one step in the process. A more thorough and sophisticated approach is required in order to provide a consistent and professional look at materials that have been translated. This is the result you can anticipate if you decide to team up with a language service provider and use their expert services for all your translation and desktop publishing requirements.
Conclusion
How much are you willing to spend on desktop publishing services? DTP translation rates are affected by many variables, as mentioned. Do you have a lot of images that need to be formatted and localized? Were any languages avoided because of their scripture, expanding qualities, or potential difficulty? So, discuss every aspect with the service provider for DTP and localization to get the final cost.